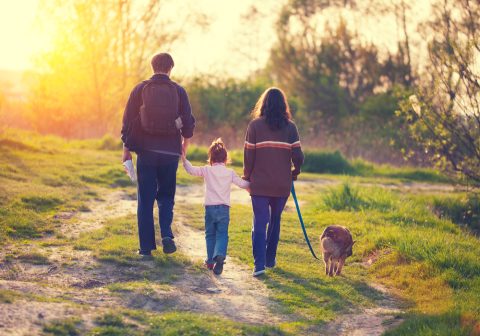 The West Midlands is home to some of the UK's most picturesque walking spots, with an incredible range of wildlife and woodland. Whether you're looking for a place for the whole family to visit, or you need a spot to relax and take a walk in nature, you can find a huge range of parks, trails and woodland to suit your lifestyle. If you're in need of some inspiration, here are some of the best places to walk in the West Midlands this spring!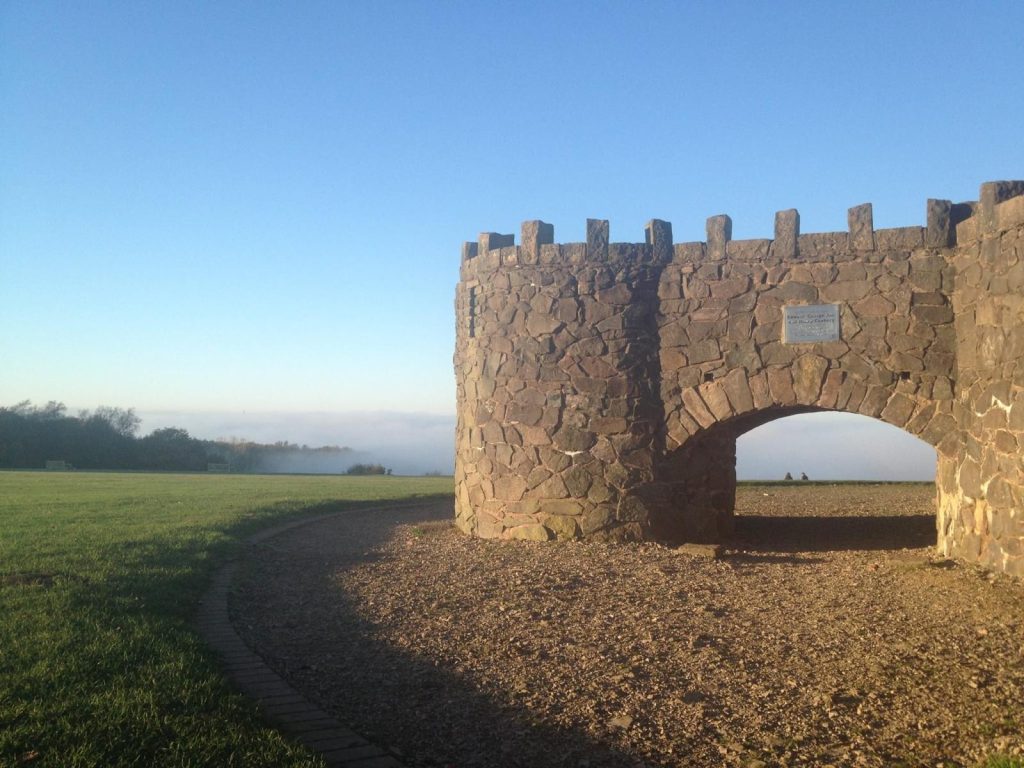 Lickey Hills Country Park, Birmingham
One of the most popular West Midlands trails is the 4.7km route of Lickey Hills Country Park in Birmingham. This walk will take you across a number of different terrains, and while it can be a little challenging in places thanks to some steep hills, it's a brilliant day out for all the family. Throughout the park you'll find spots to sit and take a break, free toilets and parking, as well as a playground for the little ones. As Lickey Hills is a popular destination, be prepared to meet others along the way who might be running, bird watching or hiking.
Top Tip: If you're visiting in the winter months, wear suitable waterproof footwear – the park can get muddy in places!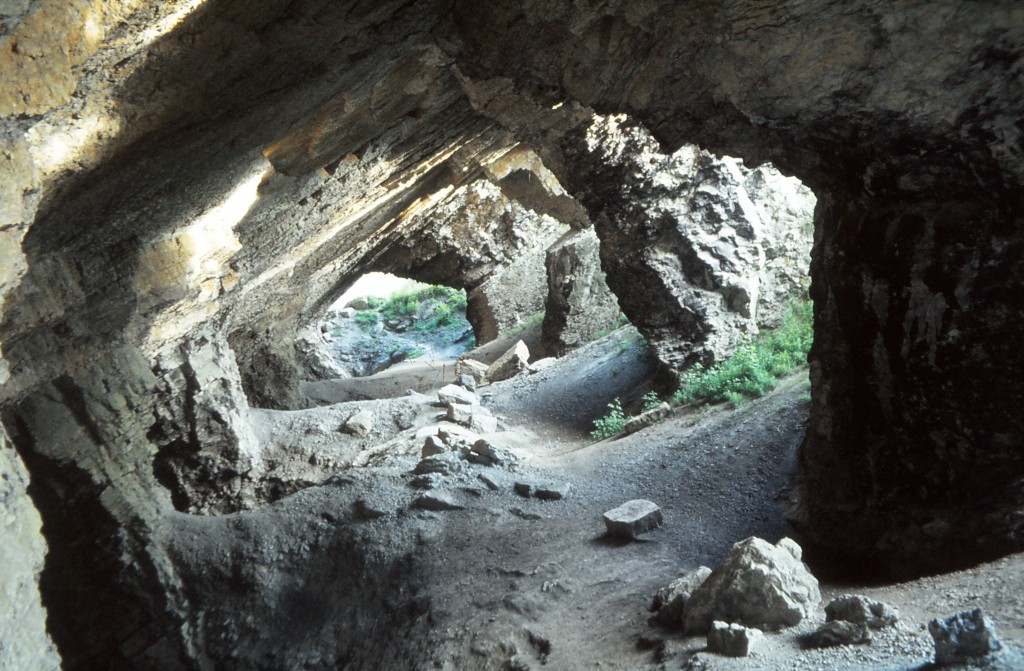 Wren's Nest, Dudley
Ever heard of fossil hunting? Spending time in the outdoors searching for lost fossils is a wonderful activity suitable for all ages, and it's perfect for new foster parents to encourage family bonding. Go back in time 400 million years, to when the area of Dudley in the West Midlands was covered by tropical seas and coral reefs, and you'll understand why the current landscape is home to over 700 different types of fossil! These fossils are the subject of extensive scientific research, and you can visit Wren's Nest for an educational and enjoyable day out with the kids.
When you arrive, you'll be able to choose between four routes, one of which is fully accessible, to explore the geographical and archaeological history of the site as well as the thriving wildlife.
Top Tip: As you can take any fossils that you find with you, look out for some of the most fascinating specimens and make a learning experience out of researching them when you get home!
Carding Mill Valley, Shropshire
For a great day out among beautiful scenery, head to Carding Mill Valley in Shropshire. As a National Trust area of natural beauty, this park brings you the very best of the British countryside, with wild ponies and a waterfall taking the top spot for family-friendly attractions. The site is also popular with bird watchers and butterfly spotters, who flock to the valley every year to catch a glimpse of some of the rare species that are known to frequent the area. Don't worry if you haven't visited before – you'll find visitor information on site, as well as a café and toilets.
There are a number of routes that you can follow around Carding Mill, so whatever your fitness level or hiking experience you should be able to find one that suits you and your family.
Top Tip: Keep your dog on a lead at all times while visiting – there are plenty of wild horses and sheep that you'll likely pass on your walk!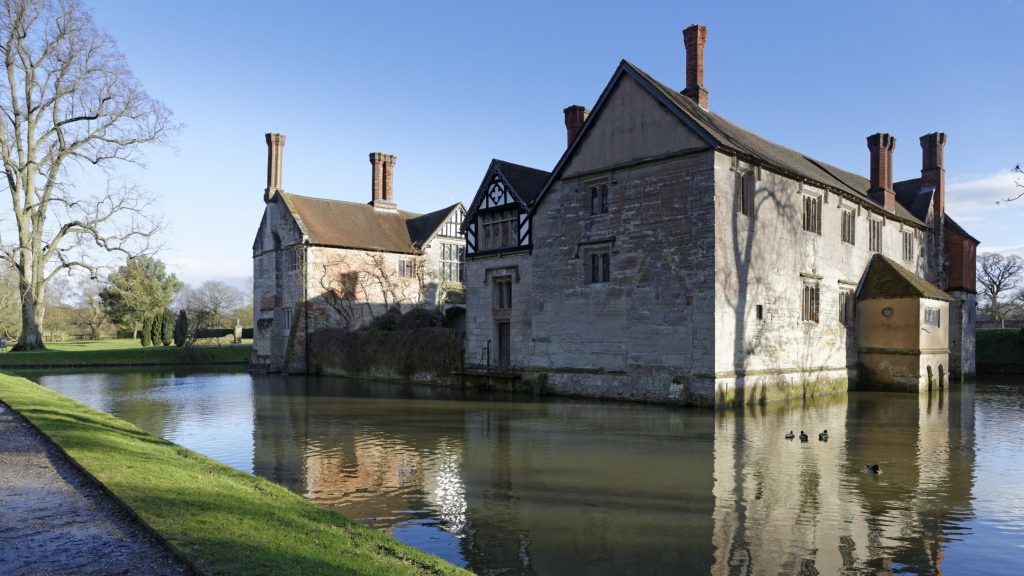 Baddesley Clinton, Warwickshire
Set deep within the Forest of Arden, Baddesley Clinton is an estate steeped in history. Built in the late 1500s by Henry Ferrers, the house is a moated manor with architecture stretching back to the late medieval period and surrounded by beautiful walled gardens and fish pools. Inside you'll find a Grand Hall, 19th century artist studio, and a library that teleports you back in time through 500 years of history.
Whatever the season, the gardens are well maintained and you can even stroll through parkland packed with ancient oak trees that are hundreds of years old. By far one of the most eye-catching attractions at Baddesley Clinton is the lake that provides a picturesque backdrop to the serene setting.
For the kids, there's plenty to do, from exploring the vegetable patches to identifying some of the bugs and animals that inhabit the site's 150 acres of parkland and woods. For the adults, you'll find a range of shops that include a giftshop, second-hand bookstore and barnyard offering seasonal plants all year round.
Top Tip: Take the time to stop in at the restaurant for some hot food served from 9am, perfect for those crisp spring mornings.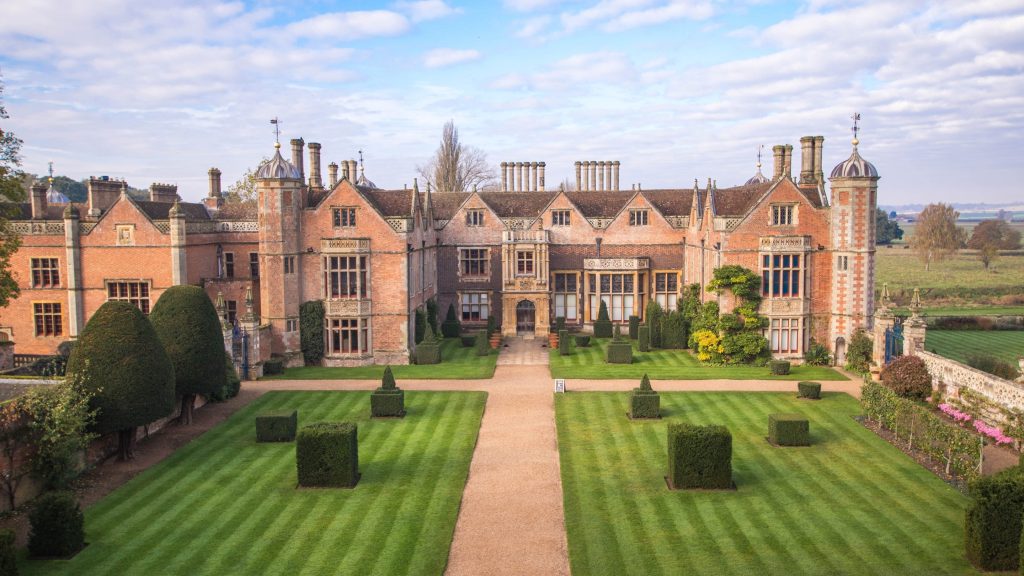 Charlecote Park, Warwickshire
Another incredible National Trust property, Charlecote Park in Warwickshire is perfect for a spring walk. With rivers, woodland and a stunning Victorian home, you won't be short of things to see and do. Inside, the house showcases its collection of treasures as well as a pristine Victorian kitchen and outbuildings, but there's also plenty of walking routes to explore outside. For well-behaved dogs, there's even a designated dog walking route that you can take advantage of. The estate is up-to-date with modern amenities, too – you can find a gift and homeware shop, restaurant, café, bookshop and toilet facilities on site. When you arrive, look out for the car park where you can park for free.  
Throughout your walk, you might notice some of the 200 wild fallow deer who have inhabited Charlecote for centuries. If you visit this spring, there's even a chance to see some adorable fawns! Make sure to keep your distance and move quietly around the deer; if you can't spot them, then the Charlecote park and garden team will be more than happy to point them out.  
Top Tip: During your visit to Charlecote, try to spot all four colours of fallow deer – common, menil (with distinctive spots), melanistic (very dark) and leucistic (almost white) – this is a great activity to do with the kids!
Finding fun things to do over the easter holidays can be challenging, but by taking the family walking to some of the West Midlands' most scenic and inspiring destinations, you'll be able to educate and inspire your kids and bond as a family. From fossil hunting at Wren's Nest to deer spotting at Charlecote Park, some brilliant days out await. Now it's time to wrap up warm and make some memories!