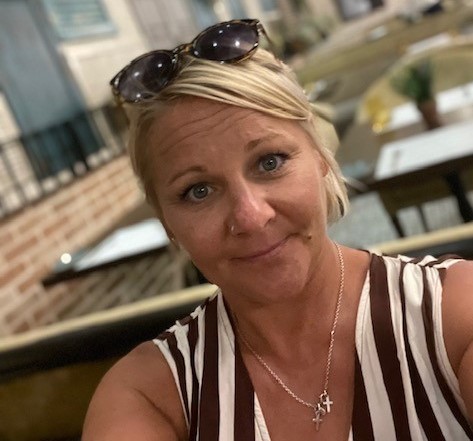 Meet Sarah, a foster parent from Worcestershire who celebrates 3 years of fostering, and the amazing difference it's made to both herself and her own children's lives.


A single carer, Sarah fosters alongside her own three children; aged 18, 16, and 5. She shares how fostering was always a big part of her family growing up, and the positive impact it's had on her own children.


Fostering has always been a big part of Sarah's life, even from a young age. Her own Nan fostered 66 children, and a desire to follow in her footsteps, meant that fostering was always something she knew would be in her future.
When talking about her Nan, Sarah says: "She was a big inspiration. She told me lots of lovely stories about all the children that she had looked after over the years, many of whom she looked after for a short number of time, whilst the others she looked after for years and kept in touch with from all over the world."


Starting her own career in hairdressing, and then going on to have her children, Sarah juggled a variety of jobs around raising her family. It was only when Covid hit and she got made redundant, that the timing was finally right to start her fostering journey. She explains: "I was in a position where my eldest was at college, my middle child was in high school, and the youngest was going to preschool – I now had time on my hands."
Speaking about how her own children felt about her starting her fostering journey, Sarah says: "They've always been promoting me to do it. My daughter has been an absolute godsend. She's like a second parent. She's like my eyes and ears behind everything. The young man I'm looking after at the moment is the same age, and so are both studying their GCSE's together. She's a really positive influence on him. They've got a really good bond and get on really well."
Talking about the current young person Sarah has in her care, she said: "He was very sheltered before he came into my care. He does have some learning difficulties and is behind in his progress. However in our house, he isn't on his own like he was before."

She continued: "I think watching other children of his age and how they deal with life and things that come their way has been a great learning curve for him. I love hearing them laughing together, and they are real belly laughs – it's such a lovely feeling!"
When it came down to choosing the right fostering agency, Sarah cites the people at Clifford House who made that one an easy decision. She says: "It was the support network they offer that really attracted me. Everyone who works at Clifford House is absolutely fantastic! They are really lovely people – a real inspiration."
She continues: "Clifford House offer so much training for both myself and for my children. There are so many opportunities to get involved. As a family we all go to events; things like Christmas craft days, fun day outs, and my daughter has even done the newsletter many times. They really have helped to bring us together as a family."

When asked what the most rewarding part of fostering is, Sarah replied: "It's watching my children bond with the young person in my care, and seeing what they are learning from the experience too. I know they didn't have many preconceptions of fostering before I started, so it really has been a positive journey for the whole family."
Sarah goes on to explain how her own daughter would like to pursue a career in fostering too. She explains: "She's got aspirations to work with disadvantaged children or children with disabilities, that's what she's going to be studying for."
She concludes: "It's a fantastic feeling to know that you're doing something to help somebody that you know needs that little bit of help in their lives and love at the time when they might not have it. To know that you can make a difference."