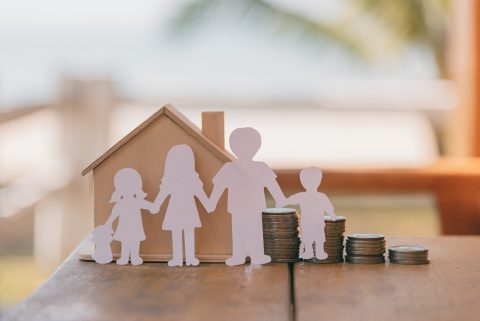 Yesterday, the government made the big announcement in the 2023 Spring Budget the much welcomed news that foster parents would receive a significant tax relief increase on their fostering allowance from the 2023/24 tax year.
'

Here's how these changes will benefit foster parents…
Since its introduction in 2003, Qualifying Care Relief has remained at its fixed annual and weekly amounts for foster parents. At Clifford House, we are delighted to hear the announcement in yesterday's budget of a significant rise in this tax relief, meaning our foster parents will benefit from additional pay for the life-changing work that they do.
What is Qualifying Care Relief?
Qualifying Care Relief allows foster parents to receive payments from their fostering agency up to their tax threshold without being liable to pay any tax. Previously, foster parents received a £10,000 tax allowance on their annual fostering income, plus an additional weekly tax relief for each child in their care – known as Qualifying Care Relief.
However, with yesterday's Spring Budget 2023 announcement, this relief has now increased…
The changes in tax relief for foster parents:
To help understand just exactly how this news will benefit our foster parents, below shows the previous rates of Qualifying Tax Relief for fostering families, along with the new announced rates:
Post-Spring 2023 budget announcement:
A fixed amount of £10,000 for each household for a full year, plus:
Weekly amounts for children in your care:

£200 for children under 11

£250 for children aged 11 or older
From the 2023 to 2024 tax year:
A fixed amount of £18,140 for each household for a full year, plus:
Weekly amounts for children in your care:

£375 for children under 11

£450 for children aged 11 or older
With this increase in tax relief, it means foster parents will soon be able to keep the majority – if not all – of the money they receive from changing the lives of the vulnerable children and young people within their care.
We at Clifford House Fostering are very pleased with the budget announcement that foster parents will enjoy increased tax relief and that the cabinet recognise the significant role that foster parents play in society.
Don't let finances be the barrier in changing a child's life. If you're interested in fostering, then speak to one of our friendly fostering advisors today. Simply complete our online enquiry form.