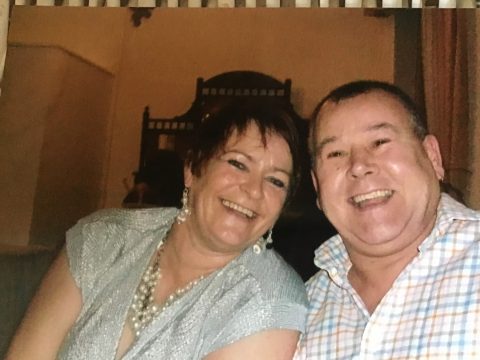 Nancy*, a foster parent based on the outskirts of Stafford, has been fostering for 20 years and wants to inspire others to do the same.
Nancy's fostering journey started when a member of her family sadly passed away, and the father of two children needed support in providing care through the difficult time. During this period, Nancy realised that she was a person who could be relied on and it became her life's vocation to help others.
Nancy married her husband at aged 18 and had always wanted to have a family after her "one in a million" mum taught her the power of family values. The couple had three children of their own, and from their point of view, their family home was always full of children. Their house was always the location of choice for their children and their friends and hosted plenty of dinners, play sessions and sleepovers.
As their own three children started to mature and the two family member she was looking after flourished, Nancy always thought about offering a supportive home to other children, and in 1999 welcomed their first placement through a local authority group. The couple initially found the process challenging as they experienced for the first time living and caring for a young child with unknown behaviours and tastes.
At this stage, Nancy says; "That first meeting is strange, but it's important to remember that it's strange for them too. As long as you make them feel comfortable, and recognise that those innate maternal feelings may take a while to be established, everything will be fine."
Once they came to understand each other, things became easier and any issues were simple to overcome. Even Nancy's two grandsons who have had to share their Nan and Grandad have been very supportive throughout all of the fostering placements.
"Just make the environment homely, friendly and warm, those barriers will be easier to break as they'll feel calmer and more relaxed. By using our joint strength and working as a team, as well as having a dedication to all of the children we welcome into our home, we ensure that all children feel comfortable and safe."
It's this advice that Nancy has followed to help her experience some of her most rewarding and significant moments during her fostering career.
"One of my most significant moments was when a young boy came to me, he would always wear a bobble hat and was too frightened to take it off as he'd been through so much. But eventually, he felt comfortable enough to take it off."
Sometimes, it's the simple things that mean the most. "Seeing the kids get up on stage for a school play, or getting a fantastic report home from school, it makes you feel so proud of them. We've always seen it as important to celebrate these triumphs, so we'll go out for a meal and document everything in their memory boxes."
Overall, Nancy finds fostering to be such an amazing career; "You can give these children your strength and values, helping them through personal difficulties. It's so rewarding to see these children flourish and blossom like flowers. Regardless of how old a child is, I've always enjoyed my time with them. Whether we're laughing or crying, it's special and we both appreciate it."
After working with a Local Authority, a fostering agency, as well as Clifford House to provide foster care, Nancy has had a lot of training. "Many new foster parents say that the initial training can seem daunting. But while there is a lot to get through, the training is really useful and can help with safeguarding for both you and the child."
"Clifford House has always been so supportive and now, if we're ever unsure of something, we ask ourselves 'what would our link worker do?'"
"My advice to people thinking about becoming a foster parent? Just go into it with open eyes and an open heart. If you're family orientated, kind, considerate, passionate and able to show someone that they're safe, you'll do a good job. As long as you take the time to understand them, you can make their life special."
If you're interested in fostering in the West Midlands, then we'd love to hear from you. Simply fill in our online form or give us a call on 0800 3698515 today – we look forward to helping you on your fostering journey.