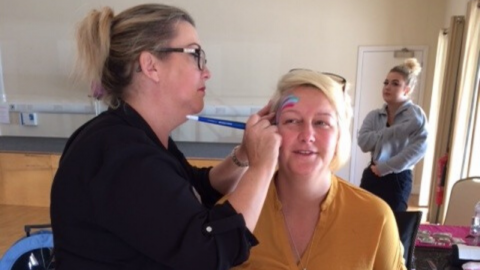 Earlier this year, we held a fantastic awards event to celebrate the incredible achievements of our children and foster parents. The sun was shining and it was a day of celebration for all our wonderful children – we had ice cream and burger vans, a bouncy castle, slides and a giant football dart game, which all of the children loved.
Ahead of the event, we asked our foster parents to share some wonderful achievements for the children in our care. These achievements included;
A young person who's been attending school full time
A child who's progressed to the next level in Maths and English at school
A child who's moved up a level in swimming
Some absolutely fantastic GCSE results
A young person who took part in a dance show
A baby who's been sleeping through the night
All our children were so proud to be presented with a certificate and goody bag, which included a pencil case and selection of pens and colouring pencils, as well as sweets and more.
Hannah Cooper, Registered Manager, commented: "We are very keen to celebrate achievements for children and young people whether they are big or small. It is really important that we share and acknowledge these achievements so that the children have a sense of pride and have the opportunity to succeed".
If you're interesting in fostering in the West Midlands, then we'd love to hear from you. Simply fill in our online form or give us a call on 0800 3698515 today – we look forward to helping you on your fostering journey.